Dinah Shore Love Quote and Sayings
1. Trouble is a part of your life, and if you don't share it, you don't give the person that loves you enough chance to love you enough.
_____________________________________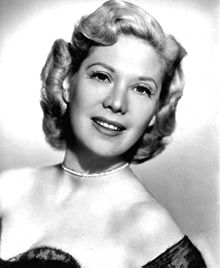 Excerpt from Wikipedia: Dinah Shore (born Frances Rose Shore; February 29, 1916 – February 24, 1994) was an American singer, actress, and television personality. She was most popular during the Big Band era of the 1940s and 1950s.
_____________________________________
Sayings by Dinah Shore
1. And I've never taken up a sport just because it was a social fad.
2. Bing Crosby sings like all people think they sing in the shower.
3. Emmys are wonderful and I'm thrilled to death that I have mine. But they're representative of a specific achievement, where this sort of thing is representative of how you've grown in your own industry.
4. I can't remember a time when I wasn't singing.
5. I earn and pay my own way as a great many women do today.
6. I never wanted to set the world on fire. So I never had to burn any bridges behind me.
7. The best money advice ever given me was from my father. When I was a little girl, he told me, 'Don't spend anything unless you have to.
8. When I was four or five, my father had a general store in Winchester and I don't think the farmers could ever leave on Saturday afternoon until I had been placed up on the counter to sing.
9. Why should unmarried women be discriminated against – unmarried men are not.