E E Cummings Love Quotes and Sayings
1. Trust your heart if the seas catch fire, live by love though the stars walk backward.

2. Lovers alone wear sunlight.

3. Unless you love someone, nothing else makes sense.

4. Love is the voice under all silences, the hope which has no opposite in fear; the strength so strong mere force is feebleness: the truth more first than sun, more last than star.

5. Yours is the light by which my spirit's born: – you are my sun, my moon, and all my stars.

6. I love you much most beautiful darling more than anyone on the earth and I like you better than everything in the sky.
_____________________________________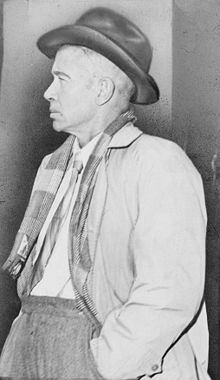 Excerpt from Wikipedia: Edward Estlin "E.E." Cummings (October 14, 1894 — September 3, 1962) was an American poet, painter, essayist, author, and playwright. His body of work encompasses approximately 2,900 poems, two autobiographical novels, four plays and several essays, as well as numerous drawings and paintings. He is remembered as an eminent voice of 20th century poetry.
_____________________________________
Sayings by E. E. Cummings
1. It takes courage to grow up and become who you really are.
2. To be nobody but yourself in a world which is doing its best day and night to make you like everybody else means to fight the hardest battle which any human being can fight and never stop fighting.
3. The most wasted of all days is one without laughter.
4. Whenever you think or you believe or you know, you're a lot of other people: but the moment you feel, you're nobody-but-yourself.
5. We do not believe in ourselves until someone reveals that deep inside us something is valuable, worth listening to, worthy of our trust, sacred to our touch. Once we believe in ourselves we can risk curiosity, wonder, spontaneous delight or any experience that reveals the human spirit.
6. I'd rather learn from one bird how to sing than teach ten thousand stars how not to dance.
7. … remember one thing only: that it's you – nobody else – who determines your destiny and decides your fate. Nobody else can be alive for you; nor can you be alive for anybody else.
_____________________________________
Poem by E. E. Cummings
I carry your heart with me
I carry it in my heart
I am never without it
Anywhere I go you go, my dear;
And whatever is done
By only me is your doing, my darling
I fear no fate
For you are my fate, my sweet
I want no world
For beautiful you are my world, my true
And it's you are whatever a moon has always meant
And whatever a sun will always sing is you
Here is the deepest secret nobody knows
Here is the root of the root
And the bud of the bud
And the sky of the sky of a tree called life;
Which grows higher than soul can hope or mind can hide
And this is the wonder that's keeping the stars apart
I carry your heart
I carry it in my heart