Erica Jong Love Quotes and Sayings
1. Do you want me to tell you something really subversive? Love is everything it's cracked up to be. That's why people are so cynical about it. It really is worth fighting for, being brave for, risking everything for. And the trouble is, if you don't risk anything, you risk even more.

2. The greatest feminists have also been the greatest lovers. I'm thinking not only of Mary Wollstonecraft and her daughter Mary Shelley, but of Anais Nin, Edna St. Vincent Millay, and of course Sappho. You cannot divide creative juices from human juices. And as long as juicy women are equated with bad women, we will err on the side of being bad.

3. The truth is simple, you do not die from love. You only wish you did.

4. I don't think you will ever fully understand how you've touched my life and made me who I am. I don't think you could ever know just how truly special you are that even on the darkest nights you are my brightest star.

5. Great loves have legs and wings. They are substantial. They do not dissipate so easily. Great loves have staying power. Or so I told myself.
____________________________________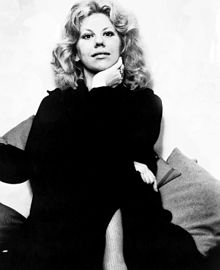 Excerpt from Wikipedia: Erica Jong (born March 26, 1942) is an American author and teacher best known for her fiction and poetry.
____________________________________
1. I have accepted fear as part of life – specifically the fear of change … I have gone ahead despite the pounding in the heart that says: turn back.
2. Everyone has talent. What's rare is the courage to follow it to the dark places where it leads.
3. Take your life in your own hands, and what happens? A terrible thing: no one to blame.
4. It was easy enough to kill yourself in a fit of despair. It was easy enough to play the martyr. It was harder to do nothing. To endure your life. To wait.
5. Advice is what we ask for when we already know the answer but wish we didn't.
6. Someday every woman will have orgasms- like every family has color TV – and we can all get on with the business of life.
7. I have lived my life according to this principle: If I'm afraid of it, then I must do it.
8. The trick is not how much pain you feel – but how much joy you feel. Any idiot can feel pain. Life is full of excuses to feel pain, excuses not to live, excuses, excuses, excuses.
9. We are so scared of being judged that we look for every excuse to procrastinate.
10. I have not ceased being fearful, but I have ceased to let fear control me.
11. My reaction to porno films is as follows: After the first ten minutes, I want to go home and screw. After the first twenty minutes, I never want to screw again as long as I live.
12. Women are their own worst enemies. And guilt is the main weapon of self-torture . . . Show me a woman who doesn't feel guilty and I'll show you a man.
13. I remember everything but forgive anyway.
____________________________________
Books by Erica Jong
1. What Do Women Want?: Essays by Erica Jong
2. Fear of Flying
3. Fear of Fifty: A Midlife Memoir
4. Love Comes First