Rachel Naomi Remen Love Quotes and Healing Sayings
1. Our purpose in life is to grow in wisdom and in love.

2. Those who don't love themselves as they are rarely love life either.

3. It's a human relationship, not a relationship between an expert and a problem.
____________________________________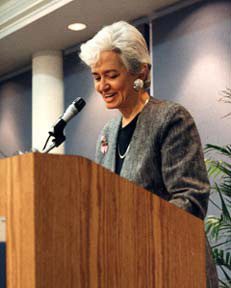 Excerpt from www.rachelremen.com: Rachel Naomi Remen is one of the earliest pioneers in the mind/body holistic health movement and the first to recognize the role of the spirit in health and the recovery from illness. She is Co-Founder and Medical Director of the Commonweal Cancer Help Program featured in the Bill Moyers PBS series, Healing and the Mind and has cared for people with cancer and their families for almost 30 years.
She is also a nationally recognized medical reformer and educator who sees the practice of medicine as a spiritual path. In recognition of her work she has received several honorary degrees and has been invited to teach in medical schools and hospitals throughout the country. Her groundbreaking holistic curricula enable physicians at all levels of training to remember their calling and strengthen their commitment to serve life.
____________________________________
1. Wounding and healing are not opposites. They're part of the same thing. It is our wounds that enable us to be compassionate with the wounds of others. It is our limitations that make us kind to the limitations of other people. It is our loneliness that helps us to to find other people or to even know they're alone with an illness. I think I have served people perfectly with parts of myself I used to be ashamed of.
2. Most of us lead far more meaningful lives than we know. Often finding meaning is not about doing things differently; it is about seeing familiar things in new ways.
3. The most basic and powerful way to connect to another person is to listen. Just listen. Perhaps the most important thing we ever give each other is our attention…. A loving silence often has far more power to heal and to connect than the most well-intentioned words.
4. Perhaps wisdom is simply a matter of waiting, and healing a question of time. And anything good you've ever been given is yours forever.
5. When we know ourselves to be connected to all others, acting compassionately is simply the natural thing to do.
6. Life offers its wisdom generously. Everything teaches. Not everyone learns.
7. Perhaps the most important thing we bring to another person is the silence in us, not the sort of silence that is filled with unspoken criticism or hard withdrawal. The sort of silence that is a place of refuge, of rest, of acceptance of someone as they are. We are all hungry for this other silence. It is hard to find. In its presence we can remember something beyond the moment, a strength on which to build a life. Silence is a place of great power and healing.
8. There are only two kinds of people in the world. Those who are alive and those who are afraid.
9. From a good teacher you may learn the secret of listening. You will never learn the secret of life. You will have to listen for yourself.
10. Everybody is a story. When I was a child, people sat around kitchen tables and told their stories. We don't do that so much anymore. Sitting around the table telling stories is not just a way of passing time. It is the way the wisdom gets passed along. The stuff that helps us to live a life worth remembering.
11. Every great loss demands that we choose life again. We need to grieve in order to do this. The pain we have not grieved over will always stand between us and life. When we don't grieve, a part of us becomes caught in the past like Lot's wife who, because she looked back, was turned into a pillar of salt.
12. If you carry someone else's fears and live by someone else's values, you may find that you have lived their lives.
13. Most people have come to prefer certain of life's experiences and deny and reject others, unaware of the value of the hidden things that may come wrapped in plain and even ugly paper. In avoiding all pain and seeking comfort at all costs, we may be left without intimacy or compassion; in rejecting change and risk we often cheat ourselves of the quest; in denying our suffering we may never know our strength or our greatness.
14. To seek approval is to have no resting place, no sanctuary. Like all judgment, approval encourages a constant striving. It makes us uncertain of who we are and of our true value. Approval cannot be trusted. It can be withdrawn at any time no matter what our track record has been. It is as nourishing of real growth as cotton candy. Yet many of us spend our lives pursuing it.
15. Helping, fixing, and serving represent three different ways of seeing life. When you help, you see life as weak. when you fix, you see life as broken. When you serve, you see life as whole. Fixing and helping may be the work of the ego, and service the work of the soul.
16. Many times when we help we do not really serve. . . . Serving is also different from fixing. One of the pioneers of the Human Potential Movement, Abraham Maslow, said, "If all you have is a hammer, everything looks like a nail.' Seeing yourself as a fixer may cause you to see brokenness everywhere, to sit in judgment of life itself. When we fix others, we may not see their hidden wholeness or trust the integrity of the life in them. Fixers trust their own expertise. When we serve, we see the unborn wholeness in others; we collaborate with it and strengthen it. Others may then be able to see their wholeness for themselves for the first time.
17. What if? What if things were different than the way you have seen them in the past?
18. Healing may not be so much about getting better, as about letting go of everything that isn't you – all of the expectations, all of the beliefs – and becoming who you are.
19. The willingness to consider possibility requires a tolerance of uncertainty.
20. Life wastes nothing. Over and over again every molecule that has ever been is gathered up by the hand of life to be reshaped into yet another form.
21. In some basic way, it is our imperfections and even our pain that draws others close to us.
____________________________________
Books by Rachel Naomi Remen
1. Kitchen Table Wisdom: Stories That Heal
2. My Grandfather's Blessings: Stories of Strength, Refuge, and Belonging