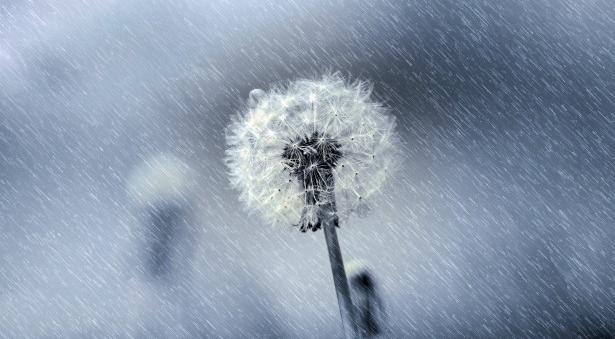 Photo credit: George Hodan
Over 100 Determination, Perseverance Quotes and Sayings
To inspire you through challenging and tough times. As the saying goes, "Tough times never last, tough people do!" Hang in there and have faith that better times are on their way.
1. I find hope in the darkest of days, and focus in the brightest.
2. I have become my own version of an optimist. If I can't make it through one door, I'll go through another door – or I'll make a door. Something terrific will come no matter how dark the present.
3. When you are at your low, know that it could be worse and it will get better.
Don't give up, failures are necessary steps to achieving what you want.
The moment you give up is the end. If you try everything, you will find a way.
In the end, success is nothing more than taking one more step than you think you can.
– Symphony of Love
4. Courage isn't having the strength to go on – it is going on when you don't have strength.
5. If one dream should fall and break into a thousand pieces, never be afraid to pick one of those pieces up and begin again.
– Flavia Weedn
6. You can't stop the storm … so stop trying. What you can do is calm yourself. The storm will pass!
Sometimes when things fall apart, they are actually falling into place.
– Timber Hawkeye
7. Knowing trees, I understand the meaning of patience. Knowing grass, I can appreciate persistence.
– Hal Borland
8. Pressure can make or break you. The only difference between a piece of black coal and a priceless diamond is the amount of pressure it has endured.
Just because you've come to a dead end, it's not time to give up. Find a different route and keep pressing forward.
Don't let the burdens of life to weigh you down. We all have tough times, hard things to handle, or heavy loads to carry. Don't allow your problems and circumstances to steal your joy.
Keep believing. You may be tired, discouraged, but don't give up on your future.
That difficulty isn't meant to defeat you, it's meant to promote you. A setback is simply a setup for a greater comeback.
Sometimes you face challenges not because you're doing something wrong, but because you're doing something right.
You may have been through some disappointments, but this is a new year. Your greatest victories are still in front of you!
Remember that it's always darkest before the dawn. The bigger your challenge, the closer you are to your victory.
9. Keep your dreams alive. Understand to achieve anything requires faith and belief in yourself, vision, hard work, determination, and dedication. Remember all things are possible for those who believe.
– Gail Devers
10. Life is hard but so very beautiful.
Always bear in mind that your own resolution to succeed is more important than any other.
Determine that the thing can and shall be done and then … find the way.
11. Should you shield the valleys from the windstorms, you would never see the beauty of their canyons.
12. Good things are coming down the road. Just don't stop walking.
– Robert Warren Painter Jr.
13. It does not matter how slowly you go as long as you do not stop.
14. With perseverance and courage, the roughest roads can become smooth.
With confidence, perseverance and courage, there is nothing in this world that cannot be accomplished.
15. When you most feel like giving up is when you most need to be keeping on.
Your greatest growth and progress lies in the area of your greatest discomfort.
Hardest times produce your greatest gifts.
It's not the most talented who wins. It's the most relentless who does.
– Robin Sharma
16. To enjoy the rainbow, first enjoy the rain.
When in doubt, just take the next small step.
Life always waits for some crisis to occur before revealing itself at its most brilliant.
When you are going through difficult times, remember: you might have lost some major battles, but you survived and you're still here. That is a victory. Show your happiness and celebrate your ability to go forward.
17. Never give up. Weak people will set out to trip you when you are vulnerable. Strong people will aspire to catch you if you stumble.
– Brenda Wittern-Schurman
18. You must endure the trying times and believe the best times are coming.
You don't always get what you wish or work for, but keep at it. Not giving up on yourself will sometimes deliver something much better.
May you continue to persevere in spite of the storm, and keep walking in spite of the scars. It's the only way to find your place among the stars.
– Dodinsky
19. The greatest test of courage on Earth is to bear defeat without losing heart.
20. There is no chance, no destiny, no fate that can hinder or control the firm resolve of a determined soul.
– Ella Wheeler Wilcox
21. Out of difficulties grow miracle.
– Jean de La BruyÃre
22. Even the darkest night will end and the sun will rise.
Perseverance, secret of all triumphs.
23. Tough times never last tough. Tough people do.
24. Perseverance is not a long race; it is many short races one after the other.
– Walter Elliot
25. Be strong because things will get better … it might be stormy now, but it can't rain forever.
Where there's a will there's a way.
Even if the path is a little blurry, keep walking. You'll focus in when you know what you want. Then the picture of your life will be crystal clear. Just don't ever give up.
Always remember that your present situation is not your final destination. The best is yet to come.
Difficult roads often lead to beautiful destinations.
Flowers grow back, even after they are stepped on. So will I. Resilience.
– Author Unknown
26. Just when you think you haven't got anything left, take a deep breath and take one more step. It could be the one thing that changes everything.
The moment you're ready to quit is usually the moment right before the miracle happens. Don't give up, breathe in and give it all you have.
27. Sometimes when things seem to be going wrong, they are going right for reasons you are yet to understand.
28. If it wasn't for those first few failures, the future successes would never have happened.
Just because you don't get the grades in school, doesn't mean you won't make the grade in life. In fact, failure is a necessary stepping stone to success.
Every challenge in our lives is there for a reason, so that we can figure out how to turn it into strength.
29. Fall down seven times, get up eight.
– Japanese Proverb
30. Pain is temporary. It will subside. If I quit, however, it will last forever.
– Eric Thomas
31. Being defeated is only a temporary condition, giving up is what makes it permanent.
– Marilyn vos Savant
32. Why do we fall? So we can learn to pick ourselves up.
– Batman Begins
33. When you have lost hope, you have lost everything. And when you think all is lost, when all is dire and bleak, there is always hope.
– Pittacus Lore
34. We are shaken, but we are not defeated. We stare adversity in the eye and move on.
– Thomas Von Essen
35. Never give up on a dream just because of the time it will take to accomplish it. The time will pass anyway; we might just as well put that passing time to the best possible use.
36. When everything seems to be going against you, remember that the airplane takes off against the wind, not with it.
If the people really set their minds on anything it is impossible to prevent their getting what they want.
– Henry Ford
37. The bravest sight in the world is to see a great man struggling against adversity.
It is a rough road that leads to the heights of greatness.
– Seneca
38. You will face many defeats in your life, but never let yourself be defeated.
Courage is the most important of all the virtues because without courage, you can't practice any other virtue consistently.
39. Stand up to your obstacles and do something about them. You'll find they haven't half the strength you think they have.
40. Often it's the deepest pain which empowers you to grow into your highest self.
It's okay not to be okay as long as you are not giving up.
Strength grows in the moments you think you can't go on, but you keep going anyway.
If ever you find yourself doubting you can make it through a challenge, simply think back to everything you've overcome in the past.
As long as you're breathing, it's never too late to turn your life around.
41. Don't let life discourage you; everyone who got where he is had to begin where he was.
– Richard L. Evans
42. It is only because of problems that we grow mentally and spiritually.
43. The flower that blooms in adversity is the rarest and most beautiful of all.
– Walt Disney, Mulan
44. Success seems to be largely a matter of hanging on after others have let go.
– William Feather
45. If a train doesn't stop at your station, then it's not your train.
46. The best way to not feel hopeless is to get up and do something. Don't wait for good things to happen to you. If you go out and make some good things happen, you will fill the world with hope, you will fill yourself with hope.
– Barack Obama
47. He that can have patience can have what he will.
48. When someone tells me "no," it doesn't mean I can't do it, it simply means I can't do it with them.
– Karen E. Quinones Miller
49. It had long since come to my attention that people of accomplishment rarely sat back and let things happen to them. They went out and happened to things.
Obstacles cannot crush me. Every obstacle yields to stern resolve. He who is fixed to a star does not change his mind. (X Studies and Sketches for Pictures and Decorations, Jean Paul Richter, 1888)
– Leonardo da Vinci
50. If you try anything, if you try to lose weight, or to improve yourself, or to love, or to make the world a better place, you have already achieved something wonderful, before you even begin. Forget failure. If things don't work out the way you want, hold your head up high and be proud. And try again. And again. And again!
51. Never give in. Never give in. Never, never, never, never—in nothing, great or small, large or petty—never give in, except to convictions of honour and good sense. Never yield to force. Never yield to the apparently overwhelming might of the enemy.
Success consists of going from failure to failure without loss of enthusiasm.
52. The difference between a successful person and others is not a lack of strength, not a lack of knowledge, but rather a lack in will.
– Vince Lombardi
53. I am only one, but I am one. I cannot do everything, but I can do something. And because I cannot do everything, I will not refuse to do the something that I can do.
– Edward Everett Hale
54. The thing about a hero, is even when it doesn't look like there's a light at the end of the tunnel, he's going to keep digging, he's going to keep trying to do right and make up for what's gone before, just because that's who he is.
– Joss Whedon
55. There are no shortcuts to any place worth going.
– Beverly Sills
56. I have discovered in life that there are ways of getting almost anywhere you want to go, if you really want to go.
– Langston Hughes
57. Success is a little like wrestling a gorilla. You don't quit when you're tired. You quit when the gorilla is tired.
– Robert Strauss
58. If plan A doesn't work, the alphabet has 25 more letters – 204 if you're in Japan.
– Claire Cook
59. When you are in a storm, remember that the rough weather won't last forever!
I'm never a failure, unless I quit trying, and neither are you.
No matter what is going on in your life right now, don't lose hope. Your break through is coming!
Any day that we don't give up puts us one day closer to success.
If it is cloudy and storming in your life today, look forward to the sun that will probably be shining soon. It won't storm forever!
60. Don't give up. The beginning is always the hardest.
– Author Unknown
61. No one ever got to the top of a mountain in one giant jump. Challenges can be overcome, and goals can be reached, but it can only happen one step at a time.
– Doe Zantamata
62. Go as far as you can see. When you get there, you'll be able to see farther.
– Zig Ziglar
63. Your present circumstances don't determine where you can go; they merely determine where you start.
– Nido Qubein
64. Sometimes our toughest challenges turn out to be our greatest blessings.
Stay focused on your destination, even if your path may seem stormy today.
– Billy Cox
65. Sometimes things have to go wrong in order to go right.
– Sherrilyn Kenyon
66. Our greatest weakness lies in giving up. The most certain way to succeed is to try just one more time.
I have not failed. I've just found 10,000 ways that won't work.
67. You cannot fake effort; talent is great, but perseverance is necessary.
68. You have not failed until you have quit trying, and please remember that your example in your home will be a more persuasive sermon than will any other kind of preachment.
There are occasionally hard days for each of us. Do not despair. Do not give up. Look for the sunlight through the clouds.
69. The victim should have the right to end his life, if he wants. But I think it would be a great mistake. However bad life may seem, there is always something you can do, and succeed at. While there's life, there is hope.
– Stephen Hawking, People's Daily Online, 14 June 2006
70. Rivers know this: there is no hurry. We shall get there some day.
71. When I was young I observed that nine out of every ten things I did were failures, so I did ten times more work.
72. Challenges come so we can grow and be prepared for things we are not equipped to handle now.
No storm, not even the one in your life, can last forever. The storm is just passing over.
You know how to make it through the ups and downs, the good times and the hard times. You have done it before. You will do it again!
Remind yourself right now that no matter what your life looks like, you are doing the best you can. And getting better.
– Iyanla Vanzant
73. I already know what giving up feels like. I want to see what happens if I don't.
– Neila Rey
74. If I can't beat them in the air, I will beat them on the floor.
– Author Unknown
75. I've failed over and over and over again in my life and that is why I succeed.
– Michael Jordan
76. The struggle you're in today is developing the strength you need for tomorrow. Don't give up.
– Robert Tew
77. Talent is cheaper than table salt. What separates the talented individual from the successful one is a lot of hard work.
– Stephen King
78. Even if things don't unfold the way you expected, don't be disheartened or give up. One who continues to advance will win in the end.
79. Big shots are only little shots who keep shooting.
80. I hated every minute of training, but I said, "Don't quit. Suffer now and live the rest of your life as a champion."
– Muhammad Ali
81. Ever tried. Ever failed. No matter. Try again. Fail again. Fail better.
– Samuel Beckett
82. Let the resurrection joy lift us from loneliness and weakness and despair to strength and beauty and happiness.
– Floyd W. Tomkins
83. There's so many things that life is, and no matter how many breakthroughs, trials will exist and we're going to get through it. Just be strong.
– Mary J. Blige
84. Winners lose much more often than losers. So if you keep losing but you're still trying, keep it up. You're on the right track.
– Matthew Keith Groves
85. In the confrontation between the stream and the rock, the stream always wins, not through strength but by perseverance.
86. I believe the true road to preeminent success in any line is to make yourself master of that line.
– Andrew Carnegie
87. Losing is a learning experience. It teaches you humility. It teaches you to work harder. It's also a powerful motivator.
– Yogi Berra
88. Being challenged in life is inevitable, being defeated is optional.
– Roger Crawford
89. When you get into a tight place, and everything goes against you till it seems as if you couldn't hold on a minute longer, never give up then, for that's just the place and time that the tide'll turn.
– Harriet Beecher Stowe
90. Trying times are not the times to stop trying.
– Ray Owen
91. There is strength to be found in the struggle … a message in the mess.
I have come to accept the bumpy roads of life; they seem to lead to the best places.
I am so grateful for my troubles. As I reflect back on my life, I have come to realize that my greatest triumphs have been born of my greatest troubles.
92. Some people fail because they never begin. More people fail because they never finish. Stick-to-it-ive-ness wins oftener than genius or luck.
– Author Unknown
93. There are times in life when people must know when not to let go. Balloons are designed to teach small children this.
– Terry Pratchett
94. What is to give light must endure burning.
95. In spite of everything I shall rise again: I will take up my pencil, which I have forsaken in my great discouragement, and I will go on with my drawing.
– Vincent van Gogh (Letter #136 to Theo, 24 September 1880)
96. When life gives you obstacles, you must summon the courage and walk on!
97. If you really want something, and really work hard, and take advantage of opportunities, and never give up, you will find a way.
– Jane Goodall
98. Strength doesn't come from what you can do. It comes from overcoming the things you once thought you couldn't.
– Rikki Rogers
99. Pixar is seen by a lot of folks as an overnight success, but if you really look closely, most overnight successes took a long time.
100. Trust the process. Your time is coming. Just do the work and the results will handle themselves.
– Tony Gaskins
101. The lotus flower blooms most beautifully from the deepest and thickest mud.
– Buddhist Proverb
102. When we long for life without difficulties, remind us that oaks grow strong in contrary winds and diamonds are made under pressure.
– Peter Marshall
103. Conquer the fall. By Getting back up. Stronger. Better. Don't ever let the fall conquer you.
– Yasmin Mogahed
104. Keep pushing yourself forward. Do whatever it takes. You'll soon leap over the final hurdle and land right where you want to be. (Twitter, 11 Oct 2016)
– Ralph Marston
105. Try, try, try, and keep on trying is the rule that must be followed to become an expert in anything.
– W. Clement Stone
106. Inside you are a thousand generations of your ancestors, who learned how to survive difficulties. Do not be afraid. You too will find your way.
107. If you are still breathing, there is still hope. Keep going.
– Ashley Robertson
108. There is no scarcity of opportunity to make a living at what you love; there's only scarcity of resolve to make it happen.
Every obstacle is an opportunity. Every obstacle is a test.
109. Fail, pick yourself up and fail again. Because without this struggle, what is your success anyway?
– Charlie Day, Merrimack College Commencement Address
110. The most uncomfortable situations in life hold the greatest potential for growth. (Twitter)
– Panache Desai
111. And so rock bottom became the solid foundation on which I rebuilt my life. (J.K. Rowling Harvard Commencement Speech)
– J.K. Rowling
112. We must keep moving. If you can't fly, run; if you can't run, walk; if you can't walk, crawl; but by all means keep moving.
113. Don't give up because of one bad chapter in your life. Keep going, your story doesn't end here.
– Author Unknown
114. Let difficulties make us better, not bitter. (Make us better, not bitter, Virgin)
– Bibian Mentel
115. Keep knocking, and the joy inside will eventually open a window and look out to see who's there.
Work. Keep digging your well. Don't think about getting off from work. Water is there somewhere.
– Rumi
116. When you come out of the storm you won't be the same person that walked in. That's what the storm is all about.
– Haruki Murakami
117. Courage doesn't always roar. Sometimes courage is the quiet voice at the end of the day saying, "I will try again tomorrow."
– Mary Anne Radmacher
118. Don't let anyone tell you those late nights aren't worth it… even if no one else sees those hours, they make all the difference. (Twitter, 21 February 2018)
– Adam Braun
119. If you want something bad enough, you can figure it out. Don't give up. (Twitter, 20 March 2018)
No matter what's happening right now, it's setting you up for your next level of growth. Keep breathing. Keep going. (Twitter, 31 March 2019)
– Marie Forleo
120. "But man is not made for defeat," he said. "A man can be destroyed but not defeated."
121. To build resilience, we can stop shielding kids from ordinary setbacks and start giving them the freedom to play, explore, and resolve conflicts on their own. (Twitter, 11 June 2018)
– Adam Grant
122. Talent is insignificant. I know a lot of talented ruins. Beyond talent lie all the usual words: discipline, love, luck, but, most of all, endurance.
#123 The Man in the Arena, Excerpt from the speech "Citizenship In A Republic", 23 April 1910
123. It is not the critic who counts; not the man who points out how the strong man stumbles, or where the doer of deeds could have done them better. The credit belongs to the man who is actually in the arena, whose face is marred by dust and sweat and blood; who strives valiantly; who errs, who comes short again and again, because there is no effort without error and shortcoming; but who does actually strive to do the deeds; who knows great enthusiasms, the great devotions; who spends himself in a worthy cause; who at the best knows in the end the triumph of high achievement, and who at the worst, if he fails, at least fails while daring greatly, so that his place shall never be with those cold and timid souls who neither know victory nor defeat.
– Theodore Roosevelt
#124 Jane Eyre
124. And your will shall decide your destiny.
– Charlotte Brontë
#125 Kintsugi
125. Life is a long-distance race where you will fall at some point or another. There's nothing wrong with falling. There's nothing wrong with breaking. You may fall again and break at some other time. It doesn't matter. However many times you fall, you'll always be able to get back up again, all the stronger and wiser for it.
– Tomás Navarro
#126 The Courage To Start: A Guide To Running for Your Life
126. In the end, becoming a successful marathoner meant taking just one step. Success became a matter of stepping across the finish line. With that single step, I succeeded. With that single step, and all the other single steps that preceded it, I became successful.
As important as that final step was, it was no more important than every step that came before it. It is easy to believe that it was the final step alone that made me successful, but my success was really the result of thousands of steps that had come before. It was hundreds of miles of preparation and training, days and weeks of planning that got me successfully to the finish line. Not just that last step.
– John Bingham